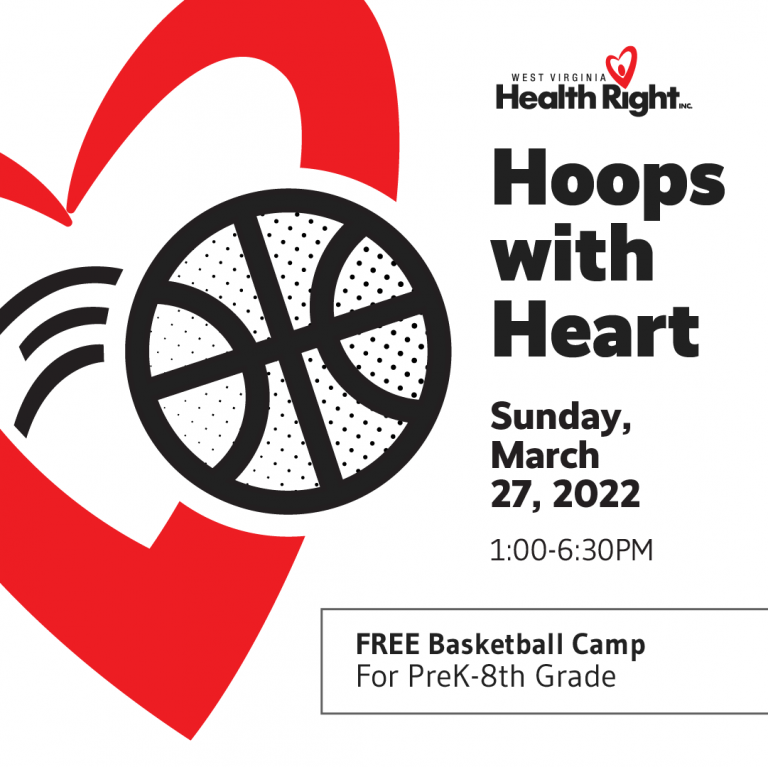 Hey parents! Do you have a PreK – 8th grader with an interest in sports or a little extra energy to burn off?
If so, we encourage you to sign them up for Hoops with Heart, a free basketball fundamentals camp hosted by WV Health Right on the afternoon of Sunday, March 27.
Children will be split up by grade level and rotate through stations focused on developing a range of skills. Campers will receive individualized instruction from coach and family nurse practitioner Anitra Ellis, and they'll also learn about the importance of exercise and how to fuel their bodies in a healthy manner. All participants will be given a free t-shirt, and those who complete each station successfully will be entered into a raffle for a chance to win special prizes.
Additional WV Health Right staff will be on-site to provide COVID-19 vaccinations and other health resources to participants' families.